Graça Machel reflects on the enduring power of hope and Nelson Mandela's mandate to the Elders when he launched the group in 2007.
Initial broadcast July 2021.
View the
State of Hope Gatherings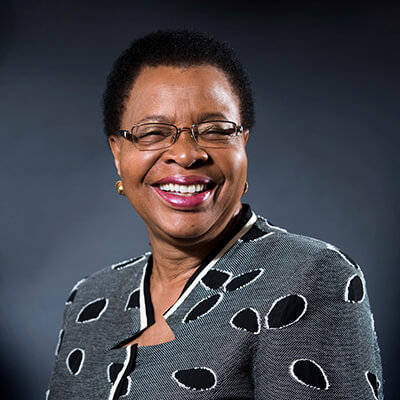 DEPUTY CHAIR OF THE ELDERS
FOUNDER OF THE GRAÇA MACHEL TRUST
Graça Machel is a founding member of The Elders with her late husband, Nelson Mandela. She is a renowned international advocate for women's and children's rights. As Education Minister in Mozambique's post-war government, she oversaw an increase in primary school enrolment from 40% of children in 1975 to over 90% of boys and 75% of girls by 1989.
In 1994, she was appointed by the UN Secretary-General to assess the impact of armed conflict on children. Her landmark report established a new and innovative agenda for the comprehensive protection of children caught up in war.
Mrs Machel is Founder and President of the Foundation for Community Development (FDC) and Founder of the Graça Machel Trust.