Juan Manuel Santos, a former President of Colombia and Nobel Peace Laureate explores the mindset required to champion peace and the lessons that can still be learned from Nelson Mandela's victory over apartheid in South Africa. Initial broadcast July 2021.
Find out more.
Peacebuilding and conflict resolution is essential for humanity to flourish. Yet wars have continued to rage even amid the pandemic, with too few leaders ready to put common interests over short-term goals. Juan Manuel Santos explores the political and psychological mindset required to champion peace, drawing on his experience of negotiating an end to Colombia's civil war and the lessons all world leaders can still learn from Nelson Mandela's victory over apartheid in South Africa.
The Elders believe that sustainable peace will only be achieved when root causes of conflict are tackled, impunity is challenged and human rights take centre stage. They endeavour to assist in efforts to secure peaceful resolution to conflicts through quiet diplomacy and a willingness to talk to all sides, and in recent years have focused on supporting peace and dialogue in the Middle East, Zimbabwe and Myanmar.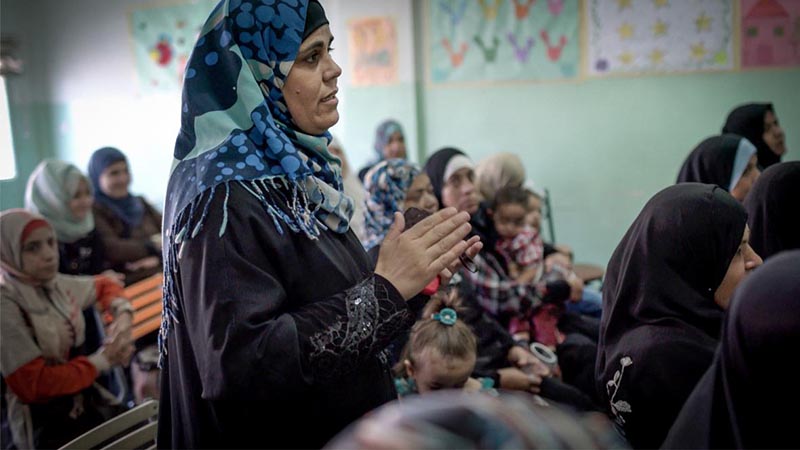 Photo credit: UN Women/Joe Saade
"We urgently need to restore a sense of hope. We must generate momentum behind the bold, ambitious and progressive changes needed to build back a better, safer and more just world." – Juan Manuel Santos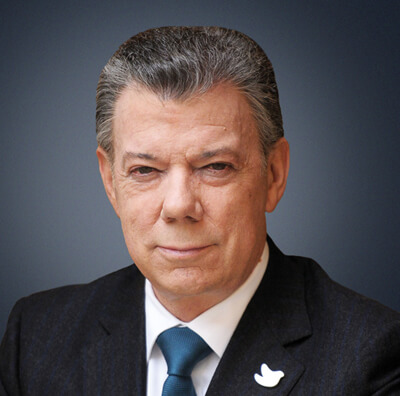 Former President of Colombia
Nobel Peace Laureate
Member of The Elders
Juan Manuel Santos was Colombia's President from 2010 to 2018, during which he led complex peace negotiations that ended over five decades of intractable civil war. For his efforts, he was awarded the Nobel Peace Prize in 2016. He has been a member of The Elders since January 2019.
President Santos is a champion of global peace and justice, as well as an outspoken advocate for the protection of biodiversity and fighting climate change.
Juan Manuel Santos' address on peace highlights the lasting importance of Nelson Mandela as a peacemaker and as an example of how to build and sustain peace in a fractured society. He also addresses how to use the recovery from the COVID-19 pandemic as a catalyst for conflict resolution.
Find out more about Juan Manuel Santos
Juan Manuel Santos calls on leaders to build a more resilient world by fostering hope and anchoring policies in empathy, solidarity, and a long-term vision of the common good.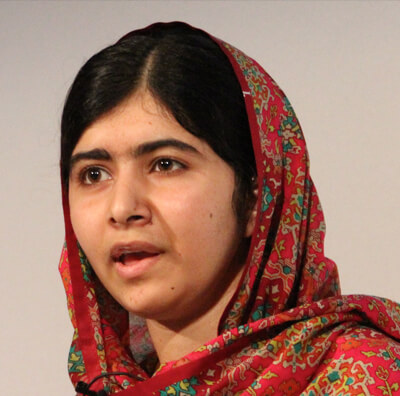 Photo credit: Russel Watkins / DFID
Nobel Peace Laureate
Global education activist
Malala Yousafzai is a Pakistani human rights and female education activist. In 2014, at 17 years old, she was the youngest person ever to be awarded the Nobel Peace Prize for her struggle against the suppression of young people and for the right of all children to education, for which she almost lost her life in the hands of Taliban gunmen in 2012. Malala completed her studies at Oxford University and heads the Malala Fund, dedicated to fighting for girls' education.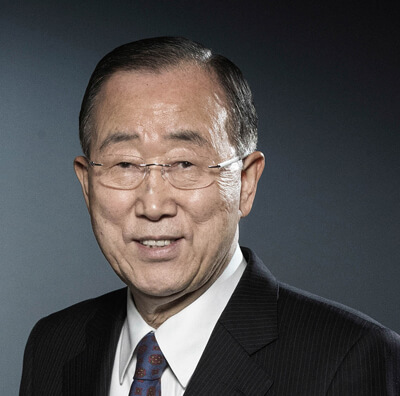 Deputy Chair of The Elders
Former UN Secretary General
Ban Ki-moon was the 8th Secretary-General of the UN, and currently serves as Deputy Chair of The Elders and Chairman of the Global Commission on Adaptation. As UN Secretary General, Mr Ban played an important role in ensuring the ratification of the Paris Agreement in 2015. One of the world's foremost experts on conflict resolution and diplomacy, Mr Ban continues to address issues as diverse as climate adaptation and mitigation, to global peace and security.